We send it for you....
Maybe there's not a store nearby that sells The Cabinet of Curiositeas or you can't go out… no problem, we got you covered!
A small part of our assortment is available online.
Choose one of our favorite feel good products, add your own message and we send it for you!
Send your gift with a personal message | Order before 3 p.m. CET and we send it the same day (on weekdays) | Affordable international shipping rates
Who do you send a tea postcard? We send our cards for you!
All gifts that are available to shop online:
Bisous, bisous!
A kiss says more than 1000 words… a kiss for love, support, a greeting or just because you can!
The kiss was our inspiration for this collection!
The Feelgood Collection
Because you can! All nice, happy gifts to give away or treat yourself with!
Daring Discoveries | Smokey Teas
Discover the world of smoked teas, both rugged and refined! Sometimes you're in the mood for something stronger. Something with a bite. Something a little more like the strong spirit you are! Introducing: Lapsang Souchong It's different from other types of tea, as the leaves are smoke-dried the old fashioned way; in a bamboo basket over pinewood fires. This gives the tea its unique and distinctive flavor. Enjoy the smokey goodness of these teas! For our Smokey Teas collection, we selected robust flavors with an elegant edge.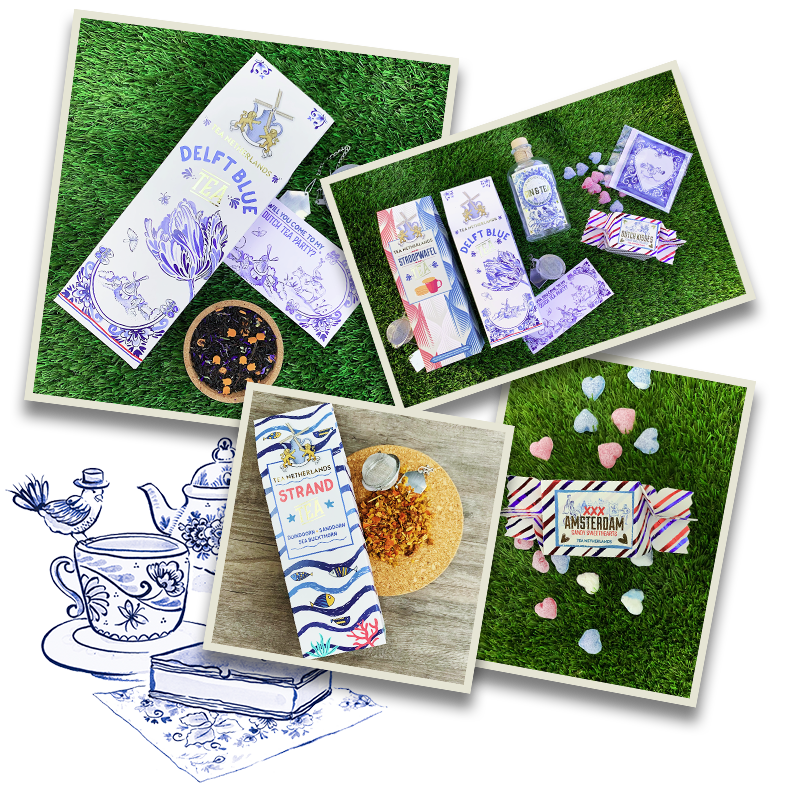 HAVE A CUP OF CURIOSITEAS!
The Cabinet of CuriosiTEAs loves tea.
We want you to discover new flavours, gifts, ingredients and ways to experience tea…
WHERE TO BUY?
A part of our assortment is available online, but the biggest part of our collections is available in stores. Where can I buy your products?
I WANT TO SELL YOUR PRODUCTS!
Do you want to sell our products in your store? That's great!
We love to tell you more!
NICE FOR YOUR COLLEAGUES!
Do you know we also create tailor-made products?
With your own blend, packaging or concept? That's all possible and we love to tell you more about it!
Interested in The Cabinet of Curiositeas or Tea Netherlands as a corporate gift, special present or incentive?
Contact us here!